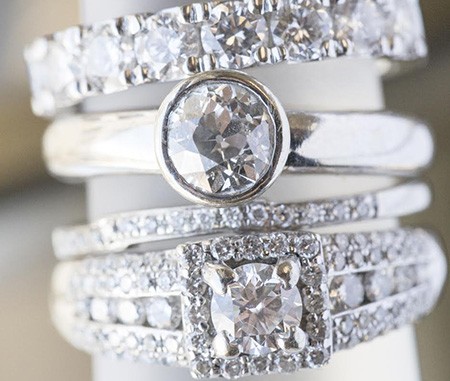 Blue Nile, arguably the most respected online jewelry brand, has been bought by Bain Capital. Could this reflect a rethinking of the online business model?
Recent Changes
Since Blue Nile started being a clearing house for diamond dealers instead of owning all inventory, the competition has gotten even tougher.  Dealers are also using their own stores or websites to sell the same inventory. As a result, over 50% of the time I request a diamond online from Blue Nile or other sources the stone is not available.
The inventory is being marketed in so many channels at the same time that its impossible to know what's out there. Blue Nile now shows the availability date next to each stone rather than showing what's actually available now.  However, when customers pay thousands of dollars, they're not interested in waiting weeks to get a glimpse at what they've bought.
The company has also recently opened "webrooms" in malls where shoppers can view jewelry but not purchase it. This seems to be a nod to the need for an actual customer experience when purchasing bridal jewelry. Yes, clients want the best prices. But they also want someone they can talk to, jewelry they can see and touch and a place to go for service or repair.
While Blue Nile offers a quick turnaround for repairs, it can feel awkward to ship off an expensive piece of jewelry and hope you get it back. All of this points back to the value of having a footprint to provide that experience in person.
Bain's Impact
Is the purchase of Blue Nile by Bain Capital a signal of a major change in the industry? Its hard to tell. The company has been one of the most innovative and successful companies in the industry. But what's happening now isn't working. Per the 3rd quarter earnings report, sales of engagement jewelry in the US dropped 8.5% from a year ago. There may be larger forces like the election at play, but others companies are seeing increases in revenue and profit.
With a whopping 35% decrease in EBITDA from 3rd quarter last year, the company was certainly a target for a takeover. Bain is taking the company private but indicates that for now, business fundamentals will continue as usual. With shares up 33% after the announcement, shareholders clearly think that its time to make some significant changes. Let's see if some new guidance can reignite innovation and disrupt the industry again.