EMS Estates Is Now On Broadway!
610 SW Broadway, Suite 401, Portland, OR 97205
Fine Jewelry Appraisal, Evaluation, Consignment, Purchase, and Custom Design & Repair
I founded EMS Estates in 2015 to provide a knowledgeable and personal approach to appraising and selling fine jewelry. Jewelry can hold precious memories and sentimental value for us and it's important that the appraiser evaluating your jewelry not only has the qualifications to appraise it but understands the history and context behind each piece.
Selling jewelry can be a very emotional decision. EMS Estates provides a private, judgement-free environment to have your jewelry appraised or evaluated to buy it directly or sell on consignment. At EMS Estates I will treat you and your fine jewelry with the respect and expertise that you deserve.
I will provide detailed measurements, values, certification, and professional photographs, for each piece of jewelry in your appraisal.
Learn More >
We'll sort through your pieces, determine their value, test metals and gemstones, and I'll provide a verbal evaluation of each piece.
Learn More >
Appraisal or Evaluation
What's the Difference?
Report that includes full technical description, quality and value data, and professional pictures to identify your piece.
Detailed Measurements
Grading
Values
Professional Photographs
Court-Ready Document
$120 for the First Piece and $100 for Each Additional Piece
(Complex pieces which require extra time may be slightly higher) 
Informal appointment where we go through your pieces together and ascertain their condition and what they're worth.
Test Metals and Gemstones
Determine Commercial Value
Verbal Evaluation of Each Piece
$50 for a 1/2 Hour Appointment and Evaluation of Up to Ten Pieces
You'll have the information you need to feel good about your decisions.
I'll personally evaluate your piece(s), determine the range of your resale value, and offer them for sale to the widest audience.
Learn More >
EMS Estates will buy your new or used, even broken fine jewelry, recycle and refurbish, then market it again as estate pieces.
Learn More >
Consignment or Purchase
What's the Right Choice?
Great option for pieces with good resale value and you're not in a hurry. You will get the maximum value for your pieces within your timeframe.
Professional evaluation and analysis of your piece(s) to determine the likely resale value range.
Choose the right audience

Obtain multiple bids

Highest amount possible

Can take time to close
For clients that do not need cash immediately, jewelry consignment can often yield the most value.
Best option for items with a lower resale value or in need of repair or attention. You will receive the best, no obligation, offer for immediate cash.
We go through your items together and identify the gemstones and/or metals used to create the pieces and their condition to determine their value.
You receive immediate payment
EMS remarkets as estate pieces
Offered to a wide audience
Easy, painless option for clients with unwanted jewelry just sitting in a box or drawer.
You'll have the information you need to feel good about your decisions.
You Deserve to Understand
Our GIA standards-based, accurate appraisals help you make informed decisions that are in your best interest.  When it comes to selling your pieces, we'll help you understand what current market values are and why.  We'll market your pieces to a worldwide audience to get you the best value.  Furthermore, our repair and custom design services are all about making you pieces you will cherish.  
Trust Elizabeth and EMS Estates to guarantee you the accuracy, transparency, and the personalized attention you deserve.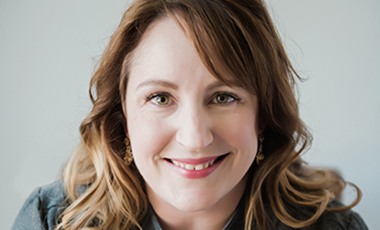 My Story
I founded EMS Estates because I know how confusing the jewelry business can be. Years ago I needed to sell jewelry to pay tuition.  The idea made me nervous because the process seemed mysterious. I didn't know what to expect.  I started this company to help guide others through appraising, selling, or consigning their jewelry.
"I met Elizabeth when the GIA recommended her. I needed someone to evaluate and sell a large collection of fine personal jewelry that my deceased wife loved. After meeting Elizabeth, I found her integrity and knowledge to be amazing. She is a professional jewelry appraiser who knows just about everything regarding the world of fine jewelry. Elizabeth is still selling off the extensive list for a very fair price. It's a success story!"